Emily El Moudaffar
Principal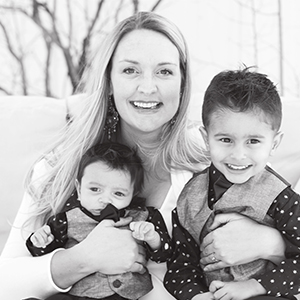 Email:
EMILY_ELMOUDAFFAR@dpsk12.org
Leadership
---
It is a joy and honor to lead such an amazing group of educators and young people every single day. Smith is a place set apart, and I've been proud to call it my home for over a year and a half now. I'm blessed to work alongside colleagues who are growing into dear friends.
Before joining Team Smith, I served as an assistant principal, Master Teacher, ELL coach, classroom teacher and reading interventionist at a Title I school in Jeffco.
When I'm not at school, you'll find me soaking up every moment with my baby boys. Adiyan turns three years old in January and our youngest, Ihsaan, was born in October. They are tiny balls of energy who keep us on our toes-- but I wouldn't have it any other way!
When I can squeeze out some free time, I dabble in photography and graphic design... or go swimming, fishing, play soccer, or visit parks with my family.