Johnathan Williams
5th Self Contained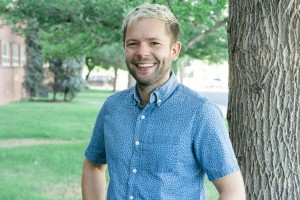 Email:
Johnathan_Williams@dpsk12.org
Fourth & Fifth Grade
---
I'm Johnny Williams and I'm one of the new 5th grade teachers at Smith! I just moved to Colorado from Georgia after earning my masters in teaching at the University of Georgia. I completed my student teaching in a 4th grade classroom where I was invited back to serve as a long-term substitute. I also have an B.A. in history from New York University.
This is my first full year as a teacher and I'm so thrilled to bring a lot of energy, optimism and hard work to the job! I've had an interesting path to teaching...I worked in New York City in marketing and advertising, and most recently I ran my own custom furniture business for seven years.
Currently, I live in Aurora with my partner, Connor, and our German Shepherd, Bastion. I love writing, gardening and exploring new restaurants in Denver!