Lock Down Communication
Posted 02/06/2018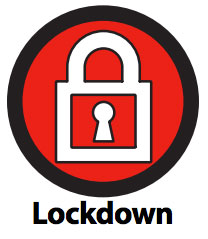 Smith Families! This afternoon, Tuesday, February 6th, Smith Elementary conducted a PRACTICE lock down drill in our school to be prepared in the event there were an unsafe situation INSIDE of the school. It was unannounced and DPS Department of Safety responded to our school to observe and give feedback.
All classrooms immediately went into action and followed the directions, "Locks, Lights, Out of Sight."
Thank you for your continued support in ensuring a safe learning environment for all of our students. Please feel free to reach out to me, Emily El Moudaffar, with any questions about today's practice lock-down drill.
¡Familias de Smith! Esta tarde, martes, 6 de febrero, la Escuela Primaria Smith llevó a cabo un simulacro de encierro PRACTICA en nuestra escuela para estar preparados en caso de que hubiera una situación insegura DENTRO de la escuela. No se anunció y el Departamento de Seguridad de DPS respondió a nuestra escuela para observar y dar su opinión.
Todas las aulas se pusieron en acción inmediatamente y siguieron las instrucciones, "Cerraduras, luces, fuera de la vista".
Gracias por su continuo apoyo para garantizar un ambiente de aprendizaje seguro para todos nuestros estudiantes. No dude en comunicarse conmigo, Emily El Moudaffar, con cualquier pregunta sobre el simulacro de encierro de práctica de hoy.