Safe routes/ Rutas seguras
Posted 05/23/2019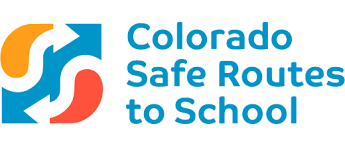 Hello Smith Elementary families!
Smith Elementary is partnering with the City and County of Denver to commit to safer streets for our school community families to transport to and from school, whether it be on foot, bike, public transit, or in a motor vehicle alone or in a carpool. We need your help to better understand what your experiences are regarding safety while your children are going to or from school. Please complete this 10-minute survey, which will provide valuable data that tells us what we need to improve for our school community! The more parents who complete this, the better the information will represent everyone in our Smith community.
Thank you!
http://www.saferoutesdata.org/surveyformparent.cfm?key=7972434
_____________________________________________
Hola familias de Smith!
La primaria Smith se está asociando con la Ciudad y el Condado de Denver para comprometerse a calles más seguras para que las familias de nuestra comunidad escolar puedan transportarse hacia y desde la escuela, ya sea a pie, en bicicleta, en transporte público o en un vehículo motorizado solo o en un viaje compartido. Necesitamos su ayuda para comprender mejor cuáles son sus experiencias con respecto a la seguridad mientras sus hijos van o regresan de la escuela. ¡Complete esta encuesta de 10 minutos, que proporcionará datos valiosos que nos dicen en qué debemos mejorar para nuestra comunidad escolar! Mientras más padres completen esto, mejor será la información que representará a todos en nuestra comunidad de Smith.
¡Gracias!
http://www.saferoutesdata.org/surveyformparent.cfm?key=7972434