Spirit Friday EARTH DAY- Green/Blue– Spirit Friday DÍA DE LA TIERRA- Verde / Azul
Posted 04/18/2017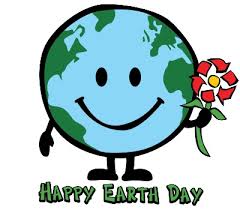 Join us Friday April 21st in celebrating Earth Day we will be wearing Green or Blue.
Earth Day is an annual event created to celebrate the planet's environment and raise public awareness about pollution. … The idea for Earth Day was proposed by then-Sen. Gaylord Nelson of Wisconsin, who died in 2005
Únase a nosotros el viernes 21 de abril en la celebración del Día de la Tierra, vistanse de verde o azul.
Día de la Tierra es un evento anual creado para celebrar el medio ambiente del planeta y aumentar la conciencia pública sobre la contaminación. … La idea para el Día de la Tierra fue propuesta por el entonces Sen. Gaylord Nelson de Wisconsin, quien murió en 2005