Gary Archuleta
ECE 3 year old ELA-E Teacher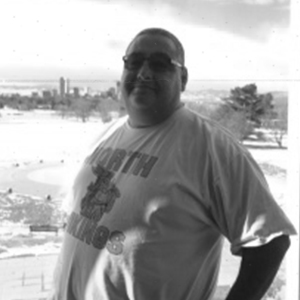 Email:
gary_archuleta@dpsk12.org
Early Childhood Education
---
I have been at Smith Elementary School for nine years. I began as a reading interventionist for the primary grades. After three years of helping children to become better readers I was given the opportunity to become a kindergarten teacher. For the last five years I've had the time of my life in the world of kindergarten. This year I am beginning a new challenge! It will be my first year as an ECE teacher and I am literally bursting with excitement to help our youngest students succeed.
After graduating from Denver Public Schools, I took a detour and began my life as an entrepreneur. I owned a small business for twenty-one years in North Denver. However, my dream has always been to teach and I returned to school to earn a bachelor's degree from Regis University. Education has opened the door to allow me to pursue my passion to help children and their families.
My family is the most important part of my life. With my wife of twenty-five years, Shirley, we have raised three amazing children, Sarah, Elijah, and Carlos. I am also a proud grandparent to Nicasio and Emma. My wife and I encourage our children to pursue their passions and to remember that education is the key that will unlock the doors of opportunity.