Sara Ramos
Kinder Teacher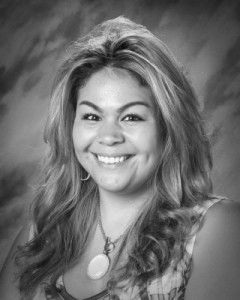 Email:
SARA_RAMOS@dpsk12.org
Kindergarten
---
When I was in high school I had a friend and her mom ask me to help them with a project. They would rent a van for the summer, get parent permission and pick up children living in the motels on East Colfax and bring them to a small church facility. We would provide fun and academic activities all summer long. It was then that I felt the fire begin to burn for educating children, being creative and having fun!
I attended The Metropolitan State College of Denver. I believe being college ready means you have worked hard, strive to be your best, and you never gave up. College is an opportunity to explore, define and fine tune your knowledge for your craft.
I have taught at Smith for 11 years teaching ECE-K grade. I truly feel that Smith is my home away from home.
Outside of school I am a mother, a wife, and a daughter. Every weekend we like to spend time with family, and be outside.