Yvana Prado
3rd Grade ELA-S Teacher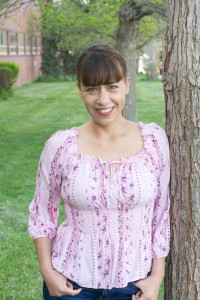 Email:
YVANA_PRADO@dpsk12.org
Third Grade
---
Hello! My name is Yvana Prado and I am originally from Lima, Perú. I've been a part of the education system since 1999, as a teacher assistant, a substitute, and a classroom teacher. My passion for teaching is definitely more of a calling than a career – it is something I absolutely love to do and to which I fully dedicate myself to! My first 3 years of teaching were here at Smith Elementary, from 2007-2010. I taught 3rd grade back then – and those students are now graduating high school! In 2010 I went to Greenlee Elementary to teach 5th grade, and when my daughter was born I took a short break from full time work to stay at home with her and my youngest son. My daughter is now 8 years old and my boy is 6, both attending Smith, and I'm fully and gladly back at work!
When I am at home I love watching movies with my husband, cooking, eating together as a family, taking long walks with the kids, and visiting nearby towns (our favorite so far is Breckenridge!)
I am very glad to be a part of team Smith!